Venue & Hospitality
Rupa Stephen-Ayub, Corporate Sales Manager
Holiday Inn Toronto International Airport
970 Dixon Road | Toronto, ON | M9W 1J9

Conference Dates: October 21-22 , 2017
Hotel Services & Amenities
Audio/Visual Equipment Rental.
Business Center.
Business Phone Service.
Complimentary Printing Service.
Express Mail.
Fax.
Meeting Rooms.
Office Rental.
Photo Copying Service.
Secretarial Service.
Telex.
Typewriter.
Video Conference.
Video Messaging.
Video Phone.
ATM.
Baggage Storage.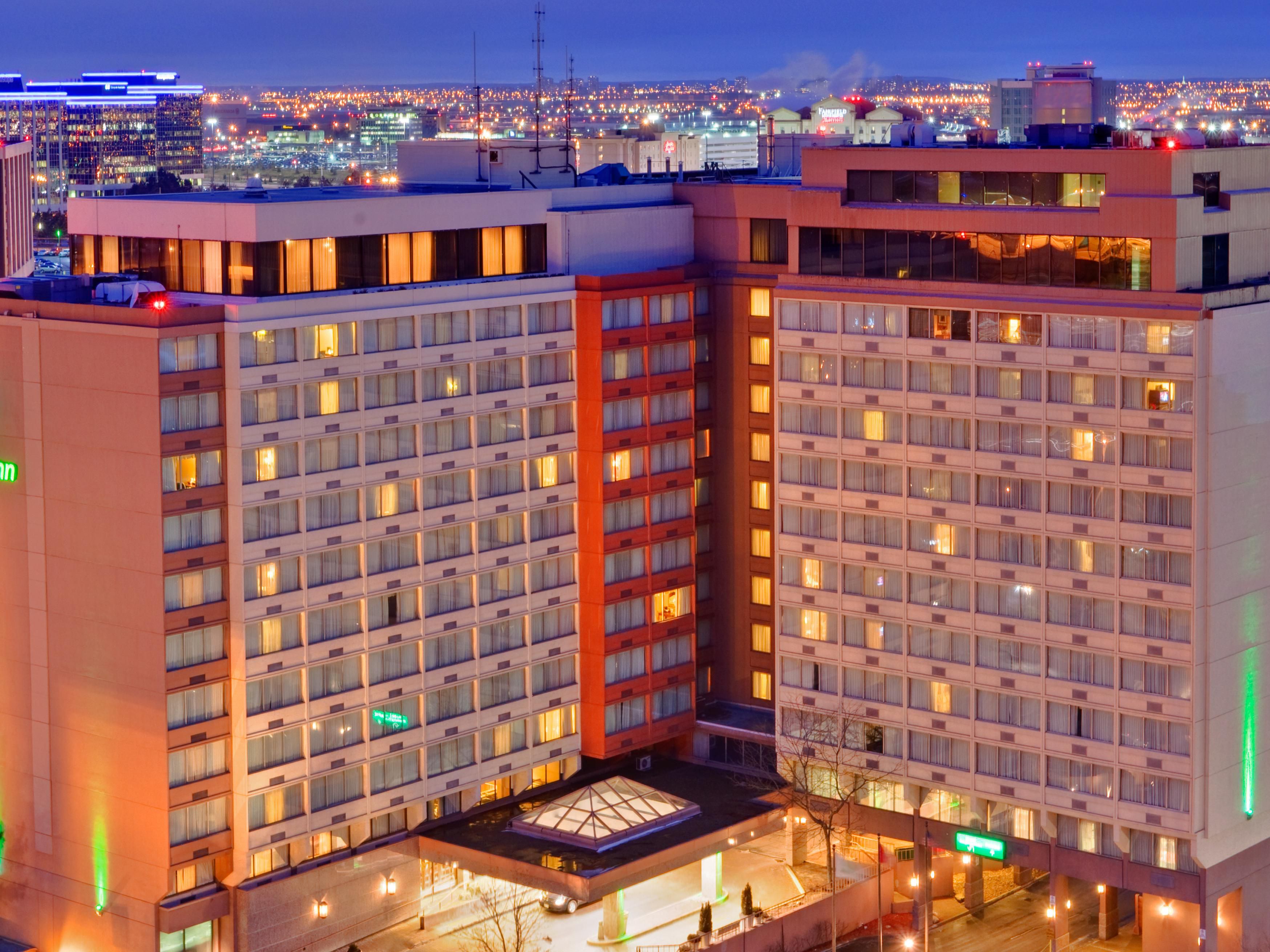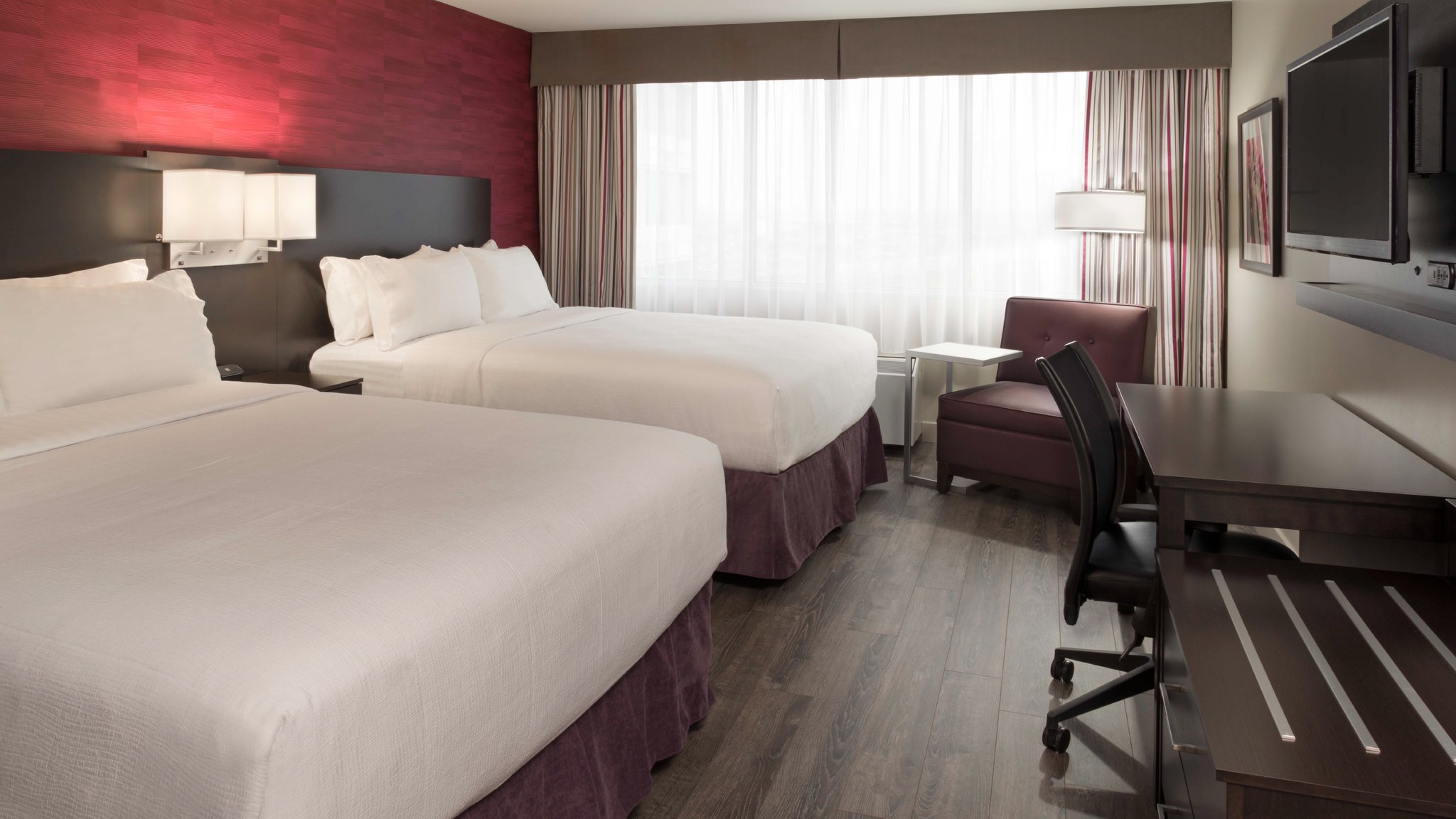 Transportation
Driving Directions to
Area Airports
Toronto Pearson International Airport - YYZ
Airport Phone: 1 416 776 3000
Hotel direction: 0.6 miles NE
Airport shuttle service, scheduled, complimentary
Shuttle Phone: 1 416 674 9400
Driving directions
Exit the airport turning right onto Dixon Road. The hotel is located on the right at Dixon Road and Carlingview Drive. // Complimentary 24-hour hotel shuttle stops at post S5 at Terminal 1 and post C22 at Terminal 3. Shuttle runs every 25 minutes 4:05am-1:59am and on request 2am-4am.
Billy Bishop Toronto City Airport - YTZ
Airport Phone: 1 416 203 6942
Hotel direction: 9.3 miles NW
This hotel does not provide shuttle service.
Alternate transportation: Airport Limousine; fee: 40 CAD (one way) ;on request
Estimated taxi fare: 40 CAD (one way)
Visit YTZ airport website
Driving directions
Take Island Ferry to City Base. Follow the Gardiner Expressway West to Highway 427 North to the Dixon Road East exit. The hotel is located at Dixon Road and Carlingview Drive.
About City
Toronto is the most populous city in Canada, the common capital of Ontario, and the focal point of the Greater Toronto Area, the most crowded metropolitan range in Canada. In the 2011 enumeration, Toronto had a populace of 2,615,060, making it the fifth biggest city in North America. A populace evaluate from a city report discharged in 2013 demonstrates the city is presently the fourth most crowded city in North America, after Mexico City, New York City, and Los Angeles. As a built up worldwide city, Toronto is a universal focal point of business, back, expressions, and culture, and broadly perceived as a standout amongst the most multicultural and cosmopolitan urban communities on the planet.

Native people groups have possessed the range now known as Toronto for a huge number of years. The urban history of the city goes back to 1787, when British authorities constrained the Mississauga's of the New Credit to surrender their local terrains. They set up the Town of York, and later assigned it as the capital of Upper Canada. Amid the War of 1812, the town was the site of the Battle of York and endured overwhelming harm by U.S. troops. York was renamed and consolidated as the City of Toronto in 1834, and turned into the capital of the territory of Ontario in 1867. The first fringes of Toronto were extended through amalgamation with encompassing regions at different times in its history, the aftereffects of which can be found in the 140 freely remarkable and obviously characterized official neighborhoods that make up the city.

Situated in Southern Ontario on the northwestern shore of Lake Ontario, Toronto is arranged on an expansive inclining level met by a broad system of waterways, profound gorges, and urban timberland. It stays the Golden Horseshoe, a thickly populated area encompassing the western end of Lake Ontario that is home to 8.7 million individuals, or around 26% of the whole populace of Canada. The demographics of Toronto make it one of the world's most various urban communities, with around half of occupants having been conceived in a nation other than Canada, and more than 200 unmistakable ethnic birthplaces spoke to among its inhabitants.The limitlessly global populace of the city mirrors its present and authentic part as an imperative goal for workers to Canada. While English is the essential dialect talked by the lion's share of Torontonians, there are more than 160 unique dialects talked in the city.